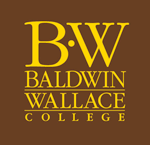 Who: Baldwin-Wallace University
What: Personal Learning Spaces
Objective: Provide an online platform for personal Action Plans, which encourage students to identify educational needs and goals, document learning, and provide faculty with snapshots of growth.
Process: Campus Pack was made available to B-W students and faculty in Fall 2006. Standard templates were developed to serve as a guide in helping students synthesize and integrate various types of content. To encourage adoption, initial development of the personal learning spaces was required for students taking College 101, a freshman orientation course designed to help individuals acclimate to the college environment.
Results: Campus Pack supports a more holistic program assessment process for B-W while helping each student document his or her learning and providing faculty with a means of better understanding individual student growth and the broader process of learning and teaching.

Read the expanded Baldwin-Wallace University (PDF).