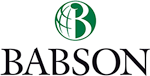 Who: Babson College
What: Wikis
Objective: Increase student engagement within the course Creativity, Innovation and Entrepreneurship to help Babson MBA students further develop lateral thinking skills.
Process: Four wiki assignments were created using the Campus Pack wiki tool; each focused on a different aspect of lateral thinking, a problem solving approach used to develop new ideas and solution possibilities. Within the wiki, a problem was posted and students individually submitted answers, then provided peer feedback on fellow classmates' solutions.
Result: By using the wikis, the assignments improved students' abilities to apply lateral thinking techniques to their decision-making processes. Students actively posted their solutions within the wiki and the 'comments' feature created a space for peer review resulting in vastly improved entries from the first assignment to the final one. In the end, Campus Pack increased collaboration and fostered a cohort camaraderie that carried over into the life of the Fast Track MBA program.

Read the expanded Babson College case study (PDF).