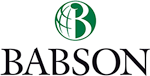 Who: Babson College
What: Blogs
Objective: Gain a deeper understanding of company service processes through the creation and analyses of two service maps. The maps should represent a flowchart of the interrelated customer service activities that are a part of the service system within a company.
Process: For the first assignment students worked in groups to create a service map based on a Babson College MBA case study. The map was then uploaded into a blog for students to compare their map to others, get feedback, and incorporate that feedback into a final product. For the second map the process was repeated but instead of a service map based on a case study, students created maps based on their own company. This was an individual assignment, building on the knowledge gained from peer feedback on the first assignment.
Result: Students easily posted and reviewed the graphical service maps created by their peers, and the blog allowed them to provide constructive criticism on each other's service maps. An unanticipated benefit of using Campus Pack was the sense of community and networking opportunity the activity provided as students were able to view and understand each classmate's job, role, industry and company.

Read the expanded Babson College case study (PDF).